Scouting Individual Players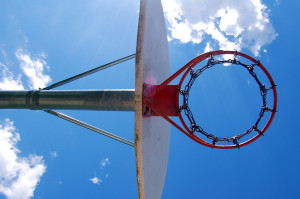 Scouting is one of the most valuable techniques that a coach can employ to help their team prepare for the challenges that lie ahead in a game. Scouting is often over looked though as a possible option due to the amount of time required for an analysis to be completed. While this may be the case for deep and detailed scouting which attempts to cover as many options as possible, especially for volunteers coaches of junior teams. It does not mean that scouting should not be undertaken in any capacity. In fact, the most significant results can still be achieved with a limited investment of time.
One strategy to best use with limited resources that will be available in an effort for quality scouting information is to focus on the key players of the opposition. This strategy is effective not only at junior levels, but also has benefits for senior teams which need to isolate key players from the oppositions offensive system and force other team members such as role players to take up the lion share of the points production. It is true that in many leagues around the world that numerous teams operate through the direction and offensive skill of two or three players. Therefore, limiting these players in anyway on offense will have a definite impact on the team performance.
There are a number of different areas an individual's basketball talents can be identified and analysed. Some of these will lead to the identification of specific areas of weakness which can be focused upon and an advantage gained from. Think about the scouting of an individual player as similar to that of evaluating player in general. Some of the different categories and information that maybe included within this type of scouting report can include:
Some other general aspects to be thought about are:
What is the most significant statistic generated by the player?
What is the players season averages
Is the player effective from the foul line?
Does the player like to rebound (offensive and defensive)?
Scouting while always time consuming if performed well, does bring with it some great advantages like being able to define what and opponents does. When applied at the individual level scouting helps build an understanding at the team level about how to contain the threat and what the team intends to do to reach this outcome.
Related articles