Top Basketball Coaching Websites You Need to Visit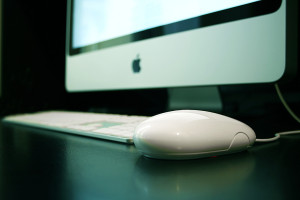 As a Basketball Coach, one of the lists every coach should have is a Top Basketball Coaching Websites. Not all Basketball Coaching Websites are created equal and not all offer the same resources. Some focus on technical skills, some focus on tactical skills and others will focus on Strength and Conditioning or Psychology. No matter what you are looking for though, there are any number of different websites out there to meet your need. Below is a list of some of the websites Functional Basketball Coaching likes and would recommend.
The following list of Basketball Coaching Websites are in no particular order.
Title: The Official Youth Basketball Website of Basketball USA
Website: http://www.ihoops.com
Great website for all your coaching needs. This website is really good at bring together a number of different mediums such as text, video all into one place so everyone will be able to understand the information being presented. The ihoops Basketball Coaching Website has a section for players, coaches and parents so there is something here for a pretty wide range of individual involved in basketball.
Being a website for a National Governing Organisation there is also a lot of information in regards to education and training. Online, Conferences and Accreditation are just some of the different avenues in regards to this type of learning.
Title: FIBA Coaching Library
Website: http://coachinglibrary.fiba.com/
This is probably one of the best put together Basketball Coaching Websites on the internet. Really nice! Again just wealth of resources available and because it is from FIBA you know the information is going to be great and delivered by people who eat, live and breathe basketball.
The FIBA Coaching Library has a great mixture of text and multi-media resources and everything is free. Therefore, a coach no matter their financial situation can find a great amount of knowledge at their fingertips through this website.
A really good resource on this website is the now stopped FIBA Asisst Magazine. This was the premier basketball coaching magazine on the planet when it was running and there is nothing that comes close even now. Coaches from across the globe would contribute and the level of presentation was fantastic. This resource alone is worth the trip to the website as all the issues are free for coaches to download.
The one other feature of this website is the free book titled "Basketball for Young Players". This is not an e-book, not a magazine, but a textbook for free. It is a cracking resource for the starting out coaches up to a club or local representative level coach. Forget the gimmicks of drills and other items that are flashed in front of coaches when they reach many other websites, Basketball for Young Players is the real deal. This is another resource that is worth the trip alone.
Title: Coaches Clipboard
Website: http://www.coachesclipboard.net
A Basketball Coaching Website that has been around for many, many years. Has really a mixture of nearly everything imaginable that a basketball coach could need. If you are looking for information concerning starting out as a coach, or just developing your knowledge to keep improving this site will be a very useful resource.
Be warned however, the website is a little hectic in the way information is presented and displayed. Take the time though to work past this and not just switch because you do not like the lay-out.
Title: Breakthrough Basketball
Website: http://www.breakthroughbasketball.com/
Another good Basketball Coaching Website that offers again a wide range of resources for coaches at all levels. This website is nice and clean and easy to navigate throughout the different areas. With plenty of content, this website will have the average coach coming back time and time again to find out about the different areas covered.
Has a nice shop area that links to some resources the website recommended or sells. A number of resources have been produced in house that should install some confidence in individuals visiting the website as a show of knowledge within the websites authors.
Title: Basketball HQ
Website: http://www.basketballhq.com
Basketball HQ have put together a pretty slick website, that more so than some of the other Basketball Coaching Websites is nicely presented. This website has a number of different elements that will interest most coaches. One area that we have found which is very nice is the number of plays presented on the website.
Basketball HQ also has a membership element which gains you access to some additional features. This is important to note as not all information on the website is complete (you must by for some content to be able to be seen in full), but there is enough here to get anyone started.
Title: BasketballCoach.com
Website: http://www.basketballcoach.com/
A good website from bring together some key items for coaches. The websites strongest feature is the links to Championship Productions and the list of basketball coaching DVD's. Another strong feature is the forum that is one of the more active across the internet in regards to basketball coaching.
Just because there might be a strong link on the basketballcoach.com website to selling coaching DVD's though, there is also a long list of free videos and drills for coaches to look at. It is this free content which is really good for the new coach.
Title: Hoop Tactics
Website: http://hooptactics.com
Rounding out the list of great Basketball Coaching Websites is Hoop Tactics. This is an all-round website for basketball knowledge. Really well diagrammed and presented information makes this an easy read and so a great resource for coaches.
There is a Premium Membership area, but there is also some great information that is free. With a number of different resources available, a coach could lose a lot of hours working their way through the content on this website.
There are some many different Basketball Coaching Websites available across the internet. A quick key word search will reveal to even the most inexperienced internet user about a million good options. The problem is, finding the time to search through them all…
Related articles