Social Media for Coach Networking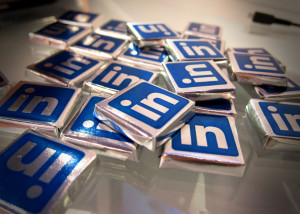 Coach Networking is one of the most important aspects of any coach's development. A vehicle for this interaction amongst coaches is Social Media. Social media can provide a very cost effective means through which to reach out to knowledgeable people from which to develop a strong support network. Coach networking can be a very daunting task for some coaches. This especially the case for those coaches new the sport or those who do not have the confidence in general to be able to discuss with other coaches face to face their questions or issues. For these coaches, as well as anyone else looking to make a better use their time when focusing on professional development social media is a solution.
So what social media options are available for coach networking?
Facebook
The largest and still probably the best social media network is Facebook. Facebook hosts a wide range of pages about coaching, across any sport. By joining these pages, you can obtain regular updates whenever a new post or comment is made on a page you have liked.
To experience coach networking in action you can even post a question to receive feedback on the "Wall" of the relevant Facebook page. Remember, the larger the Facebook following the more people will see the post and hopefully make comment. Be patient when waiting for responses as not everyone logs onto social media every day.
LinkedIn
LinkedIn is a great option for coach networking as it has a number of features that will be of use. The first positive points about this social media to consider is that LinkedIn is business orientated, and so many individuals who cannot easily be connected with on other social media platforms can be found here. LinkedIn also provides the option of viewing individual profiles before connecting, which can be of use in meeting coaches or other individual who would not normally be easily met or contacted.
LinkedIn also provides some features worth exploring such as the Groups feature. Individuals can create or join groups that have a particular theme. There are groups for basketball coaches around the world. Join one to receive updates when new threads started or comments made. The groups feature of LinkedIn is great for coach networking and being able to connect with others easily. This is probably one of the better coach networking options on LinkedIn.
In LinkedIn when people update their status, a person who is connected with this individual will also receive this notice. This is useful in keeping track of some of the great articles and posts made by people whose opinion a coach might be interested within.
Twitter
Twitter is a social media service that allows coaches to follow other people of interest. The difference with Twitter is the posts have to be in 180 characters or less. This is often good for coaches as they can evaluate what is the key point of an article is before clicking on the link and being directed offsite.
Twitter is also a great median for Coach Networking because it is an immediate communication option. News, as well as other time sensitive information is communicated through Twitter at a very high tempo. This can be very useful for conversations in which multiple coaches can be involved in a short period of time.
Each individual that is followed in Twitter will be added to the "feed" of the follower's wall. This will allow interesting posts to be made and flash up on the follower's page allow constant contact with those individuals a person is connected with. When looking to do some coach networking this feature is excellent. It will provide a rapid list of topics people are talking about and this can be the starting point of a conversation around anything from quotes, to difference offenses being used.
Social Media is a useful tool. However, like any tool it is how they are used which will make the coach networking experience a positive or negative. Explore the different social media options to find out the one that meets your needs as coach best. Your certainly do not have to be on all.