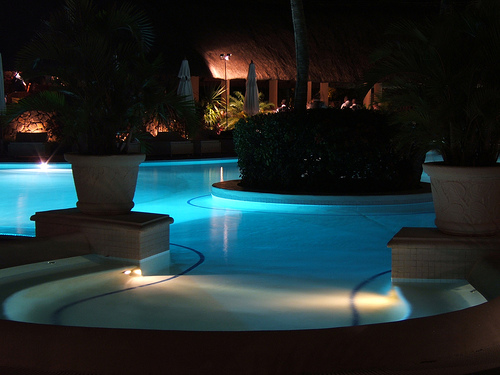 Preparing for Tournament Play: Recovery
Tournament Play can be very challenging for players because of the sheer number of games condensed into a small amount of time so Recovery will play a significant part in a team's winning formula. With this in mind, early preparation when it comes to planning a groups recovery sessions will be the key. Failing to plan will leave a team with no access to the most desirable facilities or equipment when recovering and this can hamper the process, waste valuable time and just generally lower performance over the course of the tournament.
Playing Schedule
The most important step in planning the recovery of a team is to find out the playing schedule. This will help define how much time is available and as a consequence, what types of recovery sessions can be implemented. For example if there is only a minimum amount of time between games, leaving the venue to drive for a recovery session might not be the best use of time or practical.
Accommodation
Not all accommodation is created equal. Some accommodation will offer a greater array of facilities than others will. When researching accommodation it is important to know what types of recovery sessions are likely to be used. A colder climate might make using an outside pool not possible, so finding an accommodation location that has an indoor or heated pool will be necessary.
Location, Location, Location
Accommodation with excellent facilities is one thing, it is another however if you have to drive an hour from the venue to get there. Taking the time to find the right location for accommodation will be a balancing act with also meeting the facilities needs of the team with regards to recovery sessions. Throw into this mix, budget restrictions and the challenge can be quite daunting for any individual. It is best in these cases to involve all the support and coaching staff as this will allow everyone to voice their opinion and a consensus to be reached.
Sometimes having more people involved can be a hindrance to the decision making process. However, when everyone is focused on the goal at hand, like performance. Then different perspectives can provide some unique solutions to challenges faced.
Allied Medical Services
Understanding what needs to be done during a normal recovery session helps a team maintain their competitiveness and perform more consistently over an extended length of time. When a player picks up an injury, then the challenge can be very difficult in an unfamiliar place. Having a list of general practitioners, sports doctors, physiotherapists, and sports massage within the competitions area will be of great help for when things go off the tracks in regards to injuries.
When visiting a location put in a call ahead of time to speak with the people who provide these services. In many cases if you explain your situation and context of being a visiting sports team these individuals will allow for flexibility in consultation times and after hours call outs.
A very important service which will need to be addressed is access to sports strapping. Some competitions will provide this service free, others for a fee and some not at all. Team preparation must include working out how every individual will deal with this problem. This is too an important aspect to just rebuff that it is the players responsibility.
Session Planning
Recovery sessions can come in a variety of different activities. To help keep these sessions fresh and as a by-product your athletes on task, try having a few different sessions to rotate through. If in doubt, about what could be included into a session consult your local physiotherapist or exercise physiologist.
Recovery sessions will help a team's performance. There is no question that it plays a part in helping players and teams perform at the best possible standard for longer. Gambling that services will be available will only service to magnify issues when they happen. Planning well ahead of time and thinking about how certain issues like injuries will be dealt with, is the best option, but not always the easiest.
Related articles