How to Improve your Teams Decision Making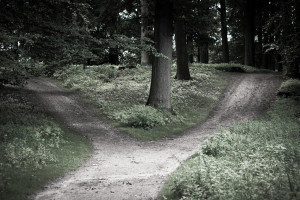 Improving Decision Making is one of the holy grails of sports coaching. In many aspects of sports there are times when players have a number of choices. Good decision making leads to the right choice being made, while poor decision making leads to the wrong option being selected. There are obviously varying degrees of how effective or unproductive the decision making process is and utilising different activities to decrease this margin of error especially in professional or highly competitive forms of the sports is vital.
There are a number of strategies which need to be considered when thinking about decision making and how to integrate its focus into your training sessions.
Probably the most obvious statement around coaching and decision making is that if you never give your players the opportunity to take risks, and then make mistakes then they will not develop the tools necessary to exercise good judgement. The basis of good judgement within games and during competition stems from preparation that begins within a team's training session. By incorporating decision making elements within training session drills and scenarios, a team will have the opportunity to practice in multiple-choice situations.
The first step in improving decision making within a team is to outline what the possible options are. The good as well as the bad options need to be discussed within scenarios. An on-ball screen has a vast number of different outcomes. Each of these need to be explained so players have a clear picture about what the desired outcome is from this tactic. Having this knowledge does not mean that players will be able to perform the skill, but it gives a clear picture of what the goal is and how it can be achieved.
The next step in building decision making activities into your training sessions is to ensure that there are tactical elements incorporated. While this should be the case anyway, some coaches depending at the time in the season will focus heavily technical skill development rather than team activities. Because the basis of decision making is experience, then tactical elements need to be present as early as possible to give the most repetitions imaginable to the players on the court when working together. For example in basketball, ensure that each and every training session is made up of at least a third of the time with tactically focused drills. Always ensure different drills or activities that include multiple offensive or defensive players are utilised.
So why is it so important to have activities that feature multiple offensive players and defensive players? The answer is quite simple, when a  number of people are involved in a drill the possibilities become endless. Some of the options exercised are fantastic and fall into those that a coach wants to see executed. Others take the activity down a path a coach might see as not being worthwhile and result in a negative outcome such as a turnover or a poor shooting option. Finally, there will be another category of options can go either way (positive or negative). It is through experiencing all three categories that players lean to not take the option that is guaranteed to fail, and learn how to turn the "either way" option into a positive.
A vital tool to help with decision making in an individual or team sport is the use of video footage. Video footage provides a very unique opportunity for individuals to view themselves in action and have finite movements and choices examined. The choices made by each person within the situation can be explored and alternatives can be discussed. This one exercise can be a very useful avenue and is vital for the continuous cycle of improvement.
Good decision making can be seen on every basketball court. Good decision making can separate players as much as solid technical skills. The challenge in building decision making is the investment of time and maintaining purposeful focus.
Related articles