First Training Session of a New Season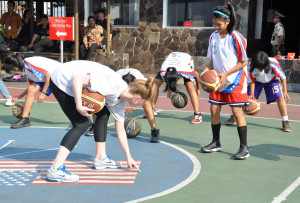 The First Training Session of a new season can be quite the challenge even for an experienced coaches. There are any number of tasks to be undertaken which will help with the rest of the season in planning, implementation and ongoing management of the team. The first training session for a new coach will be a time to settle their nerves and start to implement their philosophy. For more experienced coaches this will be a time for a thousand things to be organised, communicated and expectations set. No matter though what level a coach is at there should be some fundamental activities that needed to be undertaken.
Collect Player Information
The first task every coach should be involved within is collecting the contact information of the players at the first training session. Often overlooked by coaches as a part of their manager's role, there is nothing more frustrating than having a player become not contactable because they fail to pass on this information. Therefore a coach should ensure some time is provided so this highest of priorities is completed in full.
Remember that with junior players it will be largely the parents/guardians who will be the point of contact. Ensure that the most amount of information is collected during the first training session about their contact details.
Trial or Recruit
The first training session is often a time for some teams to trail many players for selection within their program. The structure of a training session if geared towards talent identification will be obviously different from one focused on recruit because of lack of numbers.
If using the first training session as a trial a coach should be looking to structure the session with high participation activities that utilise fully the resources available. For example if a coach has access to two courts, then utilise both courts in the aim of providing the most amount of repetitions possible from which to draw conclusions about talent identification and player selection.
Another suggestion is to make sure players can be clearly identified. This can be achieved by providing to each player a specific number. This can then be marked on the players arm for easy reference by selectors.
If the first training session is to be used with the purpose of recruitment because of lack of numbers. Then a coach can start to implement some specific principles or tactics to be used in the season ahead. In these situations though the first training session should focus on identifying the individuals strengths and weaknesses so the appropriate tactics can be identified. At the team meeting during the end of the session a coach must look to have the players also play some part in the recruitment of more players. One strategy is to ask each player to bring along a friend to the next training session.
Training Sessions
During the first training session, it is important to identify what are the best possible days to undertake trainings on are. This maybe something which has already been planned, but if the majority of players cannot make this time then it will not be obviously suitable.
Monies
At the first training session it is important to highlight any costs of the course of the season which may be required by participants. There is nothing worse for a coach then to plan out a season only to find that players cannot commit due to the financial requirements. All of these details need to be provided to the individuals of the team and their parents.
Covering these aspects in your first training session will help alleviate some very common problems later on. Every training session is important and needs to be thought of as something once gone, can never be replaced. But taking some simple precautions will help release some possible future pressure.