How to Find Basketball Coaching Jobs
At some stage, every coach involved in basketball has though how do I find out about Basketball Coaching Jobs. As many coaches tend to volunteer, the obvious searches happen around local clubs, schools, and colleges. After some time however a coach begins to think about the possibilities of doing this fulltime and in a paid capacity. This is of course the challenge for any person looking for basketball coaching jobs is to find the right source of information.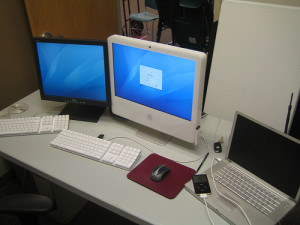 Think About Your Contacts
There is no doubt that the easiest way to find meaningful paid basketball coaching jobs is to think about your own connections. Think about where you attended school (primary or secondary), what college you attended and the people you have worked with inside and outside of the sport. Sometimes a chance encounter is all that it takes to be informed about a possible opportunity or vacancy.
Remember while basketball is a global sport there is always an ebb and flow of people in and out of the sport as well as funding fluctuations. All of these factors mean positions come and go as well as being created and happening quite quickly. So your contacts can be used as a way of staying abreast of future opportunities as much as providing help right now
Volunteer, Work Placements and Internships
There is no doubting it that sport across the globe is built firmly on the backs of countless volunteers. Even in the top-flight competitions around the world there a volunteers filling very important roles across all levels of administration, management and sports coaching. Some of this opportunities are just about showing you have currency within the industry, but others are pre cursors to the creation of fulltime positions.
At the very least undertaking one of these openings you will expose yourself to people who have the ability to hire (and fire) people within the industry that a coach wants to work and that is simply not the case in many other situations.
Just remember that the first opportunity might not always be in coaching. However, it could be the opportunity that brings to one-step closer to that final goal.
Look at Job Boards
Because of the nature of professional sport there are some basketball coaching jobs that will be advertised. What percentage of overall positions are advertised though would probably be overstated. The hidden job market is any in any industry is very significant. A large number of positions go unadvertised and are just offered to know people to the organisation or program. For this reason the previous strategy of undertaking volunteering, work placement or an internship when looking for basketball coaching jobs is so effective. With this said though a large number of job boards can be found with a simple key word search in a coaches favourite search engine.
Just remember job boards are specific to every country. One website which maybe popular in one country might not be used at all in another. Therefore, it is best to do the research to find the right roles for you.
The first job in the sport of basketball should not be an indication of what the last will be. Every role will provide experience, knowledge or skills so when it comes to moving onto a bigger and better basketball coaching jobs you will have the credentials to compete in your own right.