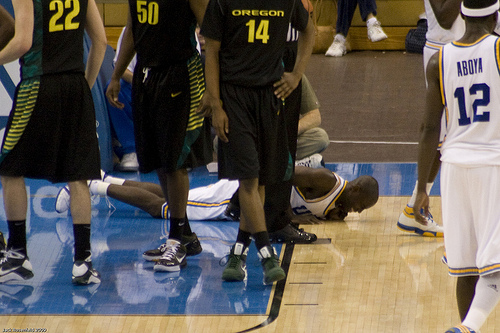 Beware: Under-Estimating a Programs Resource Commitment to LTAD
Long Term Athlete Development (LTAD) programs are a common starting point for many systems related to the focus on an athlete centred approach to training. LTAD programs generally look at a longer-term approach to the development of the athlete so there is more consistency across a range of areas such as technical, tactical, physiological, and psychological development. With this mindset however, there are some problems that are commonly faced by programs and organisations wishing to implement this strategy.
With a longer commitment to development there also needs to be a greater amount of resources available over a longer term. This seems obvious, but asking coaches, administrators, parents, and athletes to make this commitment can be a significant drain of energy and goodwill. Both of which are vital to a programs ongoing success and standing within the sporting community.
Planning
The off the court planning is just as important as what happens on court with an LTAD program. Taking time and energy to develop and refine a program leads to better decisions and outcomes for everyone involved. Planning though can be overlooked and corners cut in mapping the different stages of development as well as other aspects of a LTAD such as athlete/coach inductions, fitness testing and individualised program plans.
Record Keeping
LTAD requires an approach that has athletes constantly being worked towards the next level in their development. This requires an accurate picture to be taken about what each individual's current level is, how fast they are progressing and what they are deficient/competent in. This information needs to be compiled and recorded so it can be easily reference and analysed. Unfortunately, some programs see this side of their sports management as not being important, which ultimately has an adverse effect on the athlete's progression. With poor records, come poor decisions in regards to LTAD.
Injury Management
Injuries or the risk of them, are a constant for athletes. Nevertheless, when an athletes does have an injury often the management of that situation is vital in returning a players as quickly as safe to do so and also limiting the exposure to further problems into the future as a result of a reoccurring weakness.
Within a LTAD program this long-term view is a given, but having access to the right professionals and allied health services is only the initial starting point. Access is a basic characteristic of any program, but within the LTAD philosophy this recovery period needs to be managed more specifically so the player's ongoing treatment and recovery, as well as strengthening later on as a preventative measure will be planned for and managed. In many programs once the acute aspects of an injury have been overcome, often the athletes is left to make their own way back to full health. This is not the case with an LTAD program and management should be a partnership between the athletes and the programs staff over a longer period.
Coaching Staff
Because of the time commitments over a greater length of time it is often thought that coaches will simply make the longer commitment. This however might be the case initially, but with time will come distractions or changes in personal circumstance.
Not only should a program have the most experienced coaches involved as needed, but underpinning these individuals will need to be the next wave of possible program coaches forming part of a succession plan. These coaches will then fill gaps created and continue the line of development for the players within the program that is a strength of the LTAD program. This type of strategy promotes a program culture, definable identity, and consistent feel to the program.
Mentors
Program mentors are more than just the head of the program or the lead coach. They help motivate the players, coaches, parents and other individuals involved in LTAD. Young and old, players will lose their focus from time to time. If there is not follow-up with these individuals, one missed practice might turn into two, and that number might gradually grow until the distance from the programs is so great that the individual in question no longer sees the value of the time and effort put in.
A mentor will follow up with a player each, and every week. If a player misses a training session this contact time will need to be shortened so the athletes knows they have value within the program. Coaches and others involved within the program should all be treated the same as this promotes solidarity with the group supporting the LTAD program.
Time
The final resource that needs to be provided to a LTAD program is time. The influence of time on a program comes in many different shapes and sizes. Athlete development within different stages might be slow and take longer than expected. This is all part of the give and take of a LTAD program, as at other periods the development may become accelerated.
Time will also need to be a key ingredient in the very early stages of an athlete's physiological development. Tuning an athlete's body into a capable tool to meet the demands of a sport can be a lengthy process, but one that will be beneficial in the areas of injury prevention and the components of fitness specific to a sport.
LTAD is a fantastic concept that provides a pathway for players to follow in their own development through their chosen sport. Problems discussed above though can limit the potential benefits of LTAD to each individual.